NLS 2019 Fall Flag Football Flag Football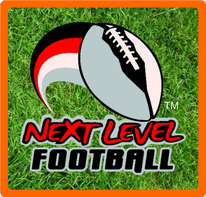 Welcome to NLS 2019 Fall Flag Football Season. At NLS we work with your child to help them Shatter the Expectation in all they do!
NLS Way! The goal for NLS is to make a difference. It's not just about a particular sport. Through playing sports, there are life lessons participants learn about perseverance, leadership, working with people, and taking action. NLS is a culmination of several experiences and lessons learned throughout the years rolled into a holistic winning program.

NLS Refund Policy
A full refund will be issued one week before the start of the upcoming session. A partial credit will be issued 72 hours before the start of each session to be used within a year of purchase minus 20% for administrative/processing fees. Please be sure to email your request within 72 hours before the start of the session to joni@nlsports.org.
Please visit our NLS FAQ page for more information about our program. http://www.nlsports.org/faqs.html
Thank you so much for choosing Next Level Sports, Inc. See you in September!
~NLS Crew
Use the form below to filter by sport, season, day(s) and/or location; or scroll to view all programs.
---
Free Agent Fees

Regular

$135.00

Free Agent Fees

Regular

$135.00

Free Agent Fees

Regular

$135.00

Free Agent Fees

Regular

$135.00